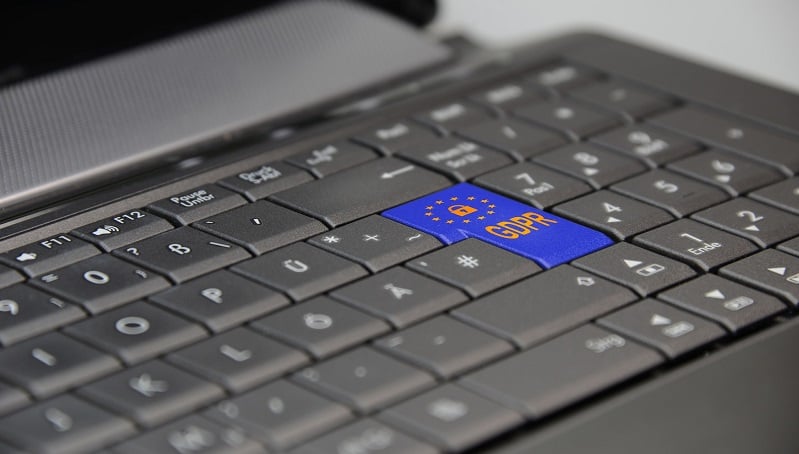 The stiff new General Data Protection Regulation is demanding on your recycling practices, and failing to comply comes with severe penalties no business can afford. Your passwords, accounts, and files can be abused in many different ways, and only a GDPR-compliant IT asset disposal service can assure you of absolute safety. Compliance isn't easy to assess, though. The GDPR is complex and evolving, but a certification body called ADISA has developed standards for recycling within the new GDPR regulations. It has more than 120 separate certification criteria that ensure full GDPR compliance, which it tracks through a series of regular audits.
Ensuring Compliance
The GDPR doesn't just regulate your IT recycling strategies, but the logistics and staff screening that goes with them. Data protection must occur on a physical and technical level. The oldest IT attacks happened via hardware, not software, and break-in asset theft remains a core risk. It must be mitigated with physical barriers and encryption, so ADISA only certifies companies that achieve the strongest levels of physical security.

Cybercrime has evolved in recent years, and while it now mainly occurs over internet-enabled networks, physical assets must still be protected during recycling. The ADISA Disposal Framework is a 10-step approach to asset disposal that ties neatly into the GDPR. ADISA first developed its IT Asset Disposal standard in 2010, but it's been updated subsequently to tie in with new regulations. Every time hardware changes hands, it's exposed to risk – that's why ADISA standards govern every stage in its life cycle so you have absolute certainty that your ITAD partner operates according to new regulations.

ITADs & The GDPR
The GDPR demands that every device be recycled according to a tight list of security demands, but these operations happen behind closed doors, leaving you exposed to risk at every phase of recycling. Even the transportation of hardware and software for data wipes must be managed according to regulations. When you hire an ADISA certified ITAD company, you do so in the knowledge that your data is secured on every device and each phase of transportation, including niche issues like software wipes and eco-friendly hardware disposal. The enterprise's impact assessment scheme ensures that businesses are using a sliding scale alongside threat profiling techniques. The GDPR holds members responsible for keeping records of their data protection activities and appointing official Data Protection Officers. ADISA certification is the stamp of approval you need to be certain your recycling company is fulfilling both duties.

Find Out More
ADISA is the only standard that provides accurate tests and audits that comply with the UK's latest data protection regulations. Absolute IT Asset Disposals Ltd is proud to be on ADISA's short list of certified companies. For free advice on ADISA-accredited recycling, contract us by phone on 07525856530 / 01332 371989, or email emily@absoluteitad.com today.

Image source: Pixabay