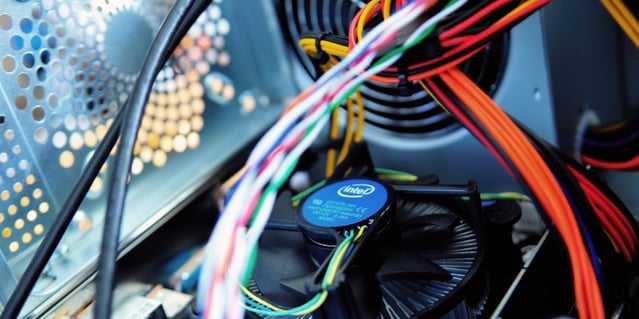 Recycling can mean several things, such as donating equipment to charitable causes, repurposing and reusing it within your organisation or even refurbishing and reselling it. However, in this article we look at disposal recycling – i.e. disassembling the equipment and disposing of its component parts in an environmentally friendly manner.
Why A Business Should Actively Consider Computer Disposal Recycling
Every business generates some negative impacts on the environment, even from something as basic and necessary as consuming electricity that caused carbon emissions when it was generated, or the weekly rubbish disposal service by the local authority. Avoiding these types of negative impacts is beyond reasonable expectations for the vast majority of firms. That leaves actions that they can influence in a manner that achieves a neutral or even a positive environmental impact outcome.
1) Consumers Respect Companies That Practice Environmentally Friendly Policies
As a society, we are quickly becoming more environmentally aware. We are more aware of what harms the environment and who does the harming – as well as appreciating organisations that proactively work towards protecting it. At time of writing, plastic drinking straws are a topic of debate as part of the wider concern about the frightening volume of plastics in our seas and the harm they cause to sea life. Big global high street fast food brands are coming under pressure to switch out these consumables. As yet there has been little progress but there is substantial PR capital to the first brand to do so.
To put it bluntly, being eco-friendly can be a profitable policy. Disposing of IT assets in an environmentally friendly manner is easy for any organisation to achieve, especially with the services of a professional IT asset disposal company. Ideally one like Absolute IT Asset Disposals whose sustainability policy strives to guarantee 0% goes to landfill, which is quite a commendable achievement.
2) Harmful Substances Are Extracted & Reused
Recycling conserves natural resources by recovering valuable and reusable substances and materials from old electronics that can then be re-used in the manufacture of new products. This means that we
Conserve resources by extracting lower volumes of raw materials from the earth.
Reduce levels of landfill and other pollution
Produce fewer greenhouse gas emissions
Save on energy consumption
3) Recycling Professionally Represents Sound Risk Management
Careless disposal of IT equipment is no longer an option because of both the severe financial penalties for both data and environmental breaches as well as the damning reputational damage through negative publicity and lurid headlines.
Organisations are expected to perform a level of due diligence on any service providers they engage to outsource the activity of IT asset disposal. Not all service providers can guarantee that your old equipment will not end up in landfill, possibly illegally and possibly in some 3rd world country. There is also the risk that low paid employees in a 3rd world country may be exposed to significant health hazards when engaged to dismantle equipment that has been shipped abroad for recycling.
It is important to inspect the accreditations and professional standards of service providers. Otherwise a free or seemingly cheap service can rebound on you, maybe years down the line.
Professional Support When You Need It
IT asset disposal is not rocket science but it does require specialist knowledge and equipment to do it properly and professionally. It is important for all businesses to appreciate what is involved and what regulations are in place that demand compliance. For more information, download our free guide to the Six Hidden Dangers Of Non-ADISA Accredited IT Recycling.