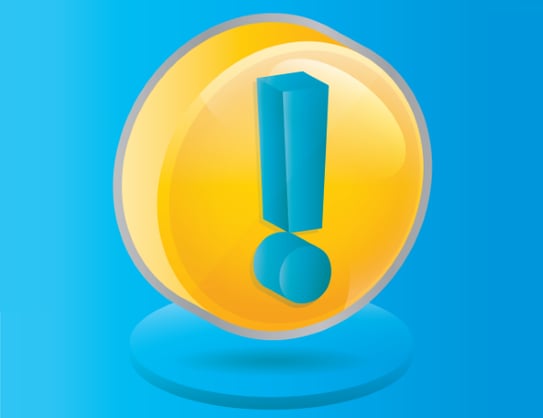 If your IT department is like most, it is preoccupied with protecting the assets of your company. All too often, however, the value contained in the assets of the IT department itself go overlooked. In order to continue protecting your company in an effective manner, it's vital to have a plan in place for the security of your IT department's assets.
How To Formulate Your Plan
In order to protect your company from financial loss and disruption, you will need to formulate a security plan, which involves several stages.
1) Identify & List Assets
First, all of the assets in the IT department must be identified. Assets include everything which your department uses, including web hosting, servers, software and hardware. They also include all of the data your department stores on its systems or elsewhere.
2) Evaluate The Risk
Once you've identified all of the assets in your department, it's time to evaluate the potential risk to department security. This assessment needs to clearly define any threats to your assets. When developing this portion of the plan, consider that threats can come from virtually anywhere. For example, it is true that a hacker or computer virus are both dangerous. However, physical damage to your assets and employee errors with data transfers can prove just as risky.
A question that should be asked at this stage is whether your company could continue to operate in the event that one or more of the identified risks were to become reality. You'll also need to ask how likely each threat is to occur, and what level of damage each could cause. This will help you to define the steps needed to secure your systems later on in the process.
3) Decide What To Protect
Once the risks and their potential damage have been laid out, you will need to prioritise these risks in terms of which are most imminent, and then concentrate your protection strategy around them. For example, you may have identified that protecting your server will offer more security than taking steps to protect an individual computer.
4) Choose Your Next Steps
After you have identified what needs protecting most, the steps you'll take to apply these protective measures will need to be outlined. Having a list of steps will not only make them easier to implement, but will ensure that nothing gets missed along the way.
Once you've written your plan, it will be time to let your staff know about them before any policies are created or training is done. However, it's important to determine a time line for the implementation of the protection measures identified in your plan.
Count Absolute IT As Part Of Your Security Plan
Whatever you've identified as a priority to protect, a secure means of storing and destroying unwanted drives, mobile phones, folders, files and other sensitive company items should be no more than a single phone call away. All of these items hold sensitive company data and pose a very real threat to your company if that data ends up in the wrong hands.
The team at Absolute IT are experts at data erasure, destruction and disposal. Our secure office boxes allow you to store all of the items which may hold company data until they are ready to be destroyed. When your box is full, simply call us and we can process CDs, ID cards, DLT tapes, USB pens and more with our secure mobile destruction units, right at your site.
For assets requiring secure data erasure, our team relies on the market leading mobile data erasure solution Blancco, which safely and effectively wipes data from virtually any media. Should your assets require complete physical destruction, our mobile shredding and destruction unit can reduce all items, even CDs and hard drives, to 6mm particulate, rendering them completely inaccessible. Calling our team at Absolute IT is the ideal way to round out your IT security plan.