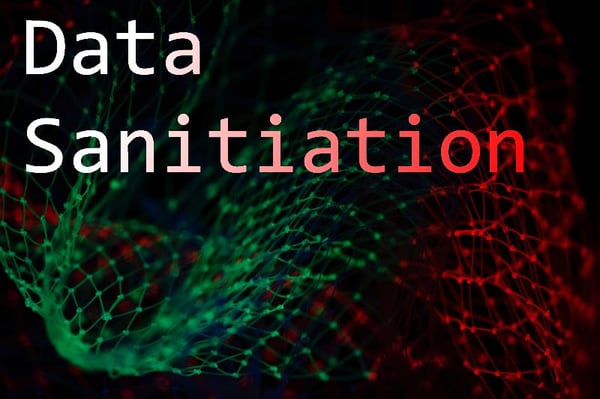 Like most electronic devices, IT equipment is mostly made up of metal, plastic and glass. All of these are commonly recycled. For example, roughly 80% of a smart phone can be recycled and the remainder disposed of in an environmentally friendly manner. The additional invisible component of many IT devices is, of course, data. It is important to dispose of the physical elements responsibly, with due care and consideration for the environment. It is probably even more important to eradicate the data completely before permitting the asset to enter the recycling chain.
Reusing IT assets
It makes sense to reuse or repurpose assets within the organisation where possible. This reduces spend as well as minimising the volume sent for recycling. However, it is vitally important to observe data security best practices when passing something like a laptop to a new owner. That means sanitising the data so that there is zero risk of it becoming available to unauthorised or unintended recipients.
eWaste
Discarded electronic equipment has become known as eWaste. It is assumed to be hazardous in nature and its disposal is regulated by the Waste Electrical and Electronic Equipment (WEEE) regulations. These lay down significant responsibilities for those who treat or recover eWaste. For example, operators must collect, store, collect, treat, recycle and dispose of eWaste in isolation from other waste.
Furthermore, companies are now obliged to obtain, and retain for inspection, proof that eWaste was passed to a qualified waste management company, and that it was treated and disposed of in manner that is environmentally friendly.
Metals
Specialist waste management companies strip down computer equipment to component level and then identify and remove the parts that contain valuable metals for further recycling, recovery and reuse. Not so long ago, these metals would not have been recovered but simply consigned to landfill. Some are highly toxic and represent a public health risk if the leach into the water table. From that perspective, it is vital that metals in general be harvested and properly recycled.
Data
Most IT departments are now aware that simply wiping the data from a HDD does not completely eradicate it. Forensic type software is available that easily recovers data from devices that seemed to be competently wiped. The only way to be 100% certain that your data has been properly and irrecoverably sanitised is to either smash the device into tiny pieces, or run it through a professional software-based system such as Blancco.
The financial penalties laid down by the GDPR legislation for breaches are so severe that any large or medium organisation simply cannot afford to approach data security in a slipshod manner.
Professional IT Asset Disposal
A professional IT asset disposal company such as ours can guarantee that your data and physical assets will be disposed of in a manner that follows best practices and all professional guidelines. That mitigates your risk in this area completely and provides peace of mind that your company will not make the headlines for all the wrong reasons because of inappropriately disposed of equipment.