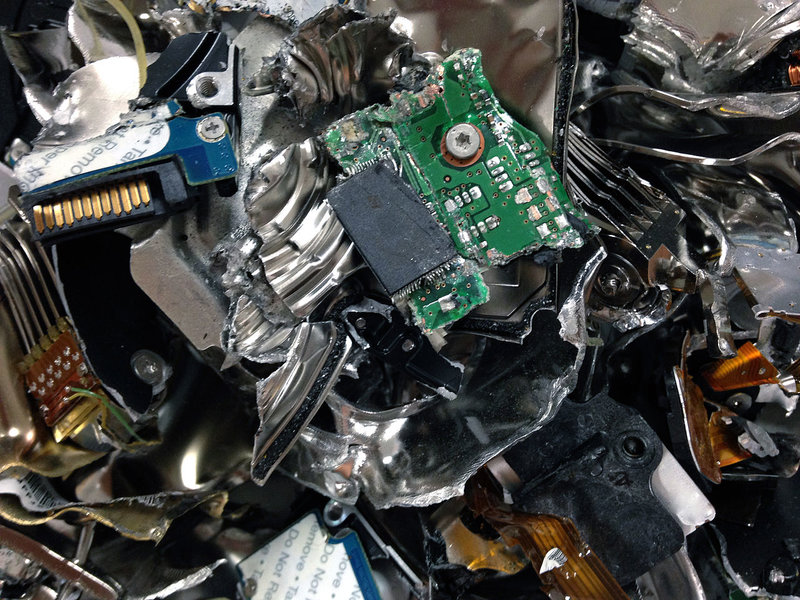 Even if you do it yourself, you may not successfully "wipe" all data from a device. The difference is that expert computer disposal services – the professional ones, that is – do indeed successfully remove all data from all possible sources within a device. This is partly assured by the fact that they must adhere to extremely rigorous standards and also because they deploy specialist tools and equipment to achieve that superior level of performance.
The Importance Of Doing It Right
There are legitimate digital forensic experts who make a living from recovering data from devices that conventional methods cannot read. Add to that those criminal elements with the right equipment and know-how who can also harvest data from "wiped' devices – because they have not been wiped properly. With data privacy being such a hot topic currently, supported by ever stronger legislation, it simply is not worth the risk of taking chances with the data sanitation process.
Even passing equipment from one owner to another within an organisation demands that you stop and think about the potential consequences of any data, or access to data, passing into unauthorised hands. The landscape of what constitutes responsible data handling, storage and protection has changed dramatically in the past 10 years.
The Difference When You Use A Professional Disposal Service
IT asset disposal is now a specialist line of business. The need to demonstrate proof of data sanitisation as well as environmentally compliant physical disposal of component parts has led to a growth in transparency and documentary evidence of aspects such as chain of custody and compliant disposal. That in turn has led to new standards and best practices being publish and adopted by professional services such as Absolute IT Asset Disposals Ltd. For example, our solutions comply with the following mandates and standards:
HMG Security Policy Framework
HMG IA Standard no. 5 – Secure Sanitisation
JSP 440 Joint Services Publication
Data Protection act 1998
We adhere to extremely high standards, which are assessed and checked by independent bodies to grant us accreditations and certifications including:
ISO 9001 and ISO 14001
WEEE
Environment Agency approved Waste Removal Service
The purpose of explaining all this is simply to demonstrate how thoroughly trained and experienced a professional IT asset disposal service must be to ensure that all aspects of your IT equipment disposal is carried out in a fully compliant manner to remove all risks from your organisation.
Tools, Equipment & Process For Professional IT Disposal
Degaussing and cleansing data from various components such as HDDs and memory requires professional tools. We use a system called Blanco, which "blanks" these devices. For ultimate security, we also utilise specialist crushing and shredding machinery that can reduce devices such as disks to smithereens where no piece is bigger than 6mm.
Everything is tracked once it leaves your premises. Each piece of equipment is entered into our database, which is updated as it moves through the disposal process. All serial numbers, badges and markings are removed. Data sanitisation is performed thoroughly and professionally, and data storage devices are certifiably destroyed if the equipment is destined for recycling. The end product is a certified audit trail for your Asset Register and reassurance that your organisation has been fully compliant with all data protection and environmental protection regulations.
Need To Know More?
It is worth your while to find out more about this whole area of data sanitisation and asset disposal.