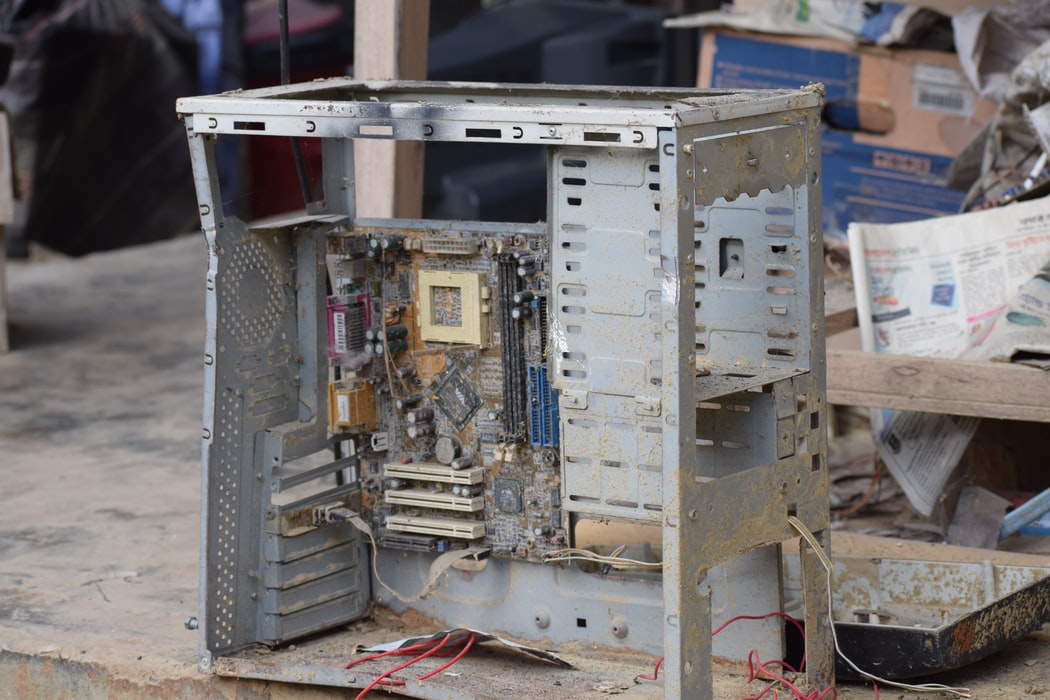 The IT asset disposal process must be handled responsibly to prevent data security breaches and to remain compliant with environmental regulations – and there is no shortage of 'free IT recycling' companies willing to help take your disused computer hardware off your hands. However, 'free recycling' is frequently synonymous with refurbishing old equipment for sale in developing world countries without adequate data cleansing, or shipping old components abroad for landfill without proper recycling, posing an environmental risk.
In this article, we explain how a premium disposal service can help eliminate such risks and lower your IT recycling costs.
What Is IT Asset Disposal?
IT asset disposal involves removing non-productive equipment, such as computers and electronic storage devices, from a company by a third party for recycling or discarding. The service provider should perform data cleansing to erase all sensitive information on the assets and ensure compliance with the 2018 Data Protection Act (DPA) – which includes the General Data Protection Regulations (GDPR).

Assets may be disposed of for several reasons, such as:

• Asset working condition: When an asset requires frequent or costly maintenance or is faulty without a valid warranty.
• Current requirements: When a company's standard renders the asset unusable.
• Expiry of asset life or lease: Once the asset's productivity decreases and it cannot meet the company's demands or its lease period ends.
• Availability of updated versions: Organisations can choose to dispose of their assets for other newer, updated versions enhancing competitiveness.
• Waste from Electrical and Electronic Equipment (WEEE) compliance: Broken electronic equipment requires safe recycling.
How Does It Work?
The procedure varies depending on a company's needs, but our experts follow the steps below:

1) Collection: We enter each unit we collect in a secure database for easy tracking.
2) Separation: We securely arrange the assets using different categories.
3) Testing: We determine which assets are still in a working condition and which are irredeemably broken. We first perform a data sanitisation service if they're working, but if not, we proceed to the next stage.
4) Disposal and recycling: We remove the tags and all data-bearing devices, such as hard drives, from the assets. We then shred the devices and recycle the remaining components, like plastics and base metals.

Asset disposal ends by updating the equipment inventory with details of the disposal and recycling.
How Does Collection Work?
After contacting us, you'll uninstall each unit from the network and enter it into a disposal database. The handover is simple because our technicians can collect your old IT assets when you're not busy to avoid disrupting your schedule. You can either arrange for collection when the need arises or set up a regular schedule.

The collection is secure and efficient. Our professional team of drivers and engineers take all precautions to protect your devices in transit and during processing. In addition, all our vehicles have GPS, so we can track your asset's location at all times.
Why Choose Us?
At Absolute ITAD, we safely destroy sensitive data and recycle your assets using environmentally sustainable processes to comply with the General Data Protection Regulation (GDPR), easing the pressure of data security. Furthermore, as part of our efforts to maintain high professional standards, we have attained numerous certifications and accreditations, including a Waste Carrier's License, ADISA ITAD Certificate, and ISO 9001, 14001, and 27001.

Our comprehensive service is time-saving and cost-efficient for upgrading and changing your IT inventory. Please download our free Guide To Mobile Data Sanitisation now for more information about IT asset disposal.
Image Source: Unsplash