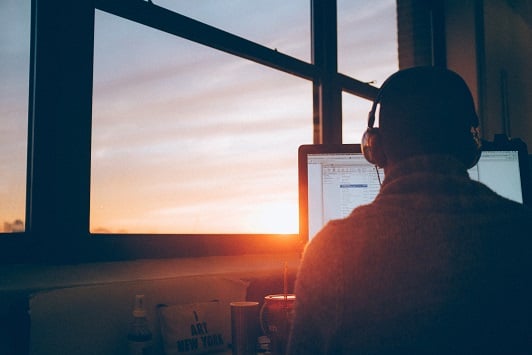 Different browsers operate in different ways but basically, users want them to do the same thing – to load up pages rapidly so they can view the information they want to see. However, all browsers must do another job which is often going on behind the scenes, that of protecting your device from malware, whether it is a desktop computer, a laptop or a tablet.
Two of the most popular browsers in use by SMEs in the UK are Chrome, which is made by Google, and Firefox, made by Mozilla. How do they stack up?
Optimising Security With Google Chrome

Under Chrome's many user settings, you will find one named 'phishing and malware protection' which is located under the privacy section. Enable this for the best level of web protection from your browser. Another good tip is to deactivate instant searching which, although it can be convenient, means that more keystroke data is captured about you.
Under the 'personal stuff' tab that you will find in Chrome's options, it is also beneficial to disconnect your email account from the browser so that it is not synchronised. Again, this helps to protect your identity and to prevent any problems spreading if you do come across a cyber threat.
To prevent someone getting access to your passwords, you should also deselect Chrome's ability to save passwords you use on web forms. You can find this option in the 'passwords and forms' tab. Turning off JavaScript, a favourite means of getting malware onto a device via a browser, is also advisable.
Optimising Security With Mozilla Firefox
Similar security measures should be set to make Firefox as tough for hackers as possible. Firstly, find the 'security' tab and make sure you receive warnings when sites try to install add-ons as well as allowing the browser to block reported attack sites.
Tick the 'block reported web forgeries' option, too. Under 'content', turn off JavaScript for extra protection. You can turn off pop-up windows in this section, as well, which is another good security measure to take with Mozilla. Lastly, head to the 'privacy' tab where you can deselect a number of options, such as 'remember my browsing and download history', 'remember search and form history' and 'accept third-party cookies'. Whilst you are there, enable 'clear history when Firefox closes' and 'use custom settings for history' for the best security options.
The Verdict
With your security settings fully optimised, there is not a huge difference between Firefox and Chrome. That said, many cyber security experts consider Chrome to be the market leader for a range of anti-malware threats that you might come into contact with while browsing. Its malware detection rate is certainly first class.