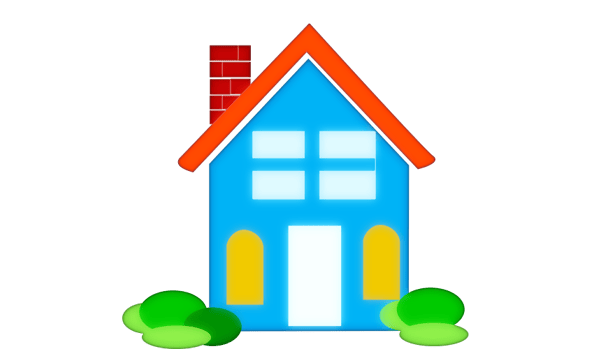 Due to the significant advances in mobile technologies and cloud based business networks, a substantial number of employees are now able to work remotely from home. This allows businesses to attract employees who live far from their office location. The reason there has been an increase in home workers is due to the decentralised computing structures that companies are using these days. These diffused structures have empowered different businesses with the ability to allow employees to work from different destinations besides the office premises – and even to dispense with the office itself in some cases.
However, although there is no doubt that this trend is a blessing for many companies; it does pose as a threat to the IT security of the business. All of the devices that are being used to access the business internal network are susceptible to cybercrime as they can be stolen or accessed by unauthorised personal. These devices can potentially be used by hackers to infiltrate a business's network and can induce reputational issues, legal and financial issues.
This is why it is imperative that every business takes the appropriate steps to improve the integrity of their IT security. In this article we provide some basic tips to help improve the data security of employees who work remotely:
1. Protect The Remote User's Device
In some cases the employees that are working remotely use their own personal devices to access the business network. This is not ideal, as personal devices are an unknown quantity from a security point of view, as our personal Internet connections. All things being equal, remote workers should use verified company assets to access the business network. However, when personal devices are used, for instance to access emails, every business should first request the employee to first bring in the device for IT inspection. Your IT department should analyse the device from every aspect and download appropriate security measures such as firewalls & VPNs in order to eliminate the chances of data stealing malware accessing your business information.
2. Train Remote Employees
Once the users' device has been analysed by the IT department, it is imperative that every business trains their remote employees on responsible access practices to detect and prevent cybercrime threats. For instance, rules should be adopted such as 'no access to work emails through unsecured Wi-Fi connections' – e.g. at coffee shops or on trains. Confidential business data should also not be accessed on personal computers with multiple user access, for instance family PCs. The employee should know just how crucial it is for them to work with a degree of care, as one slight mistake can be very detrimental for the business.
3. Introduce Cloud Based Data Storage
Another way a business can improve the integrity of their system is by introducing secure cloud based applications for remote users. These cloud-based applications will allow the business to stay in control of their security measures while still allowing the employee to work from any destination. The cloud negates the need to store sensitive data locally on individual devices, which are vulnerable to being lost or stolen. These cloud-based services are designed to allow the employees to access the businesses internal network from any given location and has its very own security measures to prevent cybercrimes. Remote connections to cloud-based storage should always be encrypted and guarded by strong passwords.
4. Introduce A Secure Connection to The Businesses Network
Every business should have their very own access platform that requires a two-step authentication process in order to be accessed by remote employees. There are many remote-enabled CRM software solutions out there will not only improve the integrity of the business network but will also empower companies with the ability to track the progress of remote workers. This can have benefits for tracking business efficiency, as well as improving IT security. A company VPN should also be used on all mobile devices, to prevent cyber criminals hacking the IP address of work assets and using this information to access sensitive data.
Improved Data Security for Remote Devices
This list above is just a glimpse at the different steps a business can take in order to improve their IT security for remote workers. Once these remote workers have resigned or are let go, it is imperative that their assets are cleansed from all businesses data. This can only be achieved by investing in data cleansing services, such as those we offer at Absolute Asset Disposal LTD.
To find out more, please get in touch with one of our data security specialists today by calling 01332 371 989.