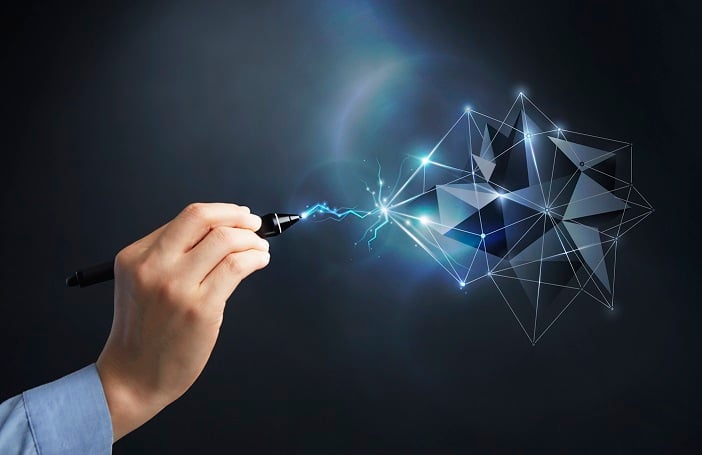 Even established businesses can find it tricky to keep up to date with increasing digitisation these days. Unless you run a tech start-up enterprise, it may seem like the digital world has left your business behind. However, all sorts of companies – from SMEs to large corporations – need to embrace digitisation or they will get left behind in the end. Even long-established processes like filling out a tax return are being completed online more and more.
Without a website, an online customer portal or interaction on social media, your business could start to lose out to competitors if it hasn't already. Digitisation is nothing to be scared of, however. It can speed up processes, lower costs, lead to greater engagement in your sector and revolutionise your approach with suppliers.
Increasing digitisation also comes with a new set of data security responsibilities, as businesses communicate with employees, suppliers and customers in new ways.
What Is Digitisation?
Before going any further, it is worth defining what digitisation really is. Certainly, it isn't there to overturn tried-and-tested business practices. It should harmonise with them. For example, you may have customer forms or notes that are made on paper.
A typical digitisation process will allow these to be completed online via a secure portal which saves times and offers greater convenience. Digitisation is really there to replicate analogue processes, like making sketches or writing notes, but to put them into the digital realm.
The Benefits of Digitisation
Digitisation should help reduce costs and speed up workflows. It does this by allowing you to create and share information instantly. Think of an old filing system where, if the file is out being read by one person, then no one else can look at it. This is not so in the digital world because any authorised person can share the same file simultaneously.
What's more, paper files have a habit of going missing or being misfiled when replaced – something that is not an issue with a well-maintained digital database. Work is speeded up because it takes seconds to update a file with missing data. Something as simple as updating a missing customer contact number takes seconds when your records are held digitally.

Run well, a digital set of records is also more secure than a paper one where access rights can be controlled centrally so that only the right people can gain access to the most sensitive data. Furthermore, digital records don't get old or fade. Plans, photographs, blueprints and sketches can all be held digitally on a permanent basis without having to worry about degradation over time. In fact, viewing such records from a screen every time they are needed is also much more environmentally friendly then printing them out each time.
Of course, this also means saving space in your office because you don't need so much room to be devoted to storage, another key benefit.
Secure Asset Disposal
Secure IT asset disposal is still important in a digitised business. In fact, the range of sensitive data and storage options increase the more digitised your data becomes. Speak to us about the best strategies for keeping your data secure in the digital economy. Call 01332 371 989, or email info@absoluteitad.com