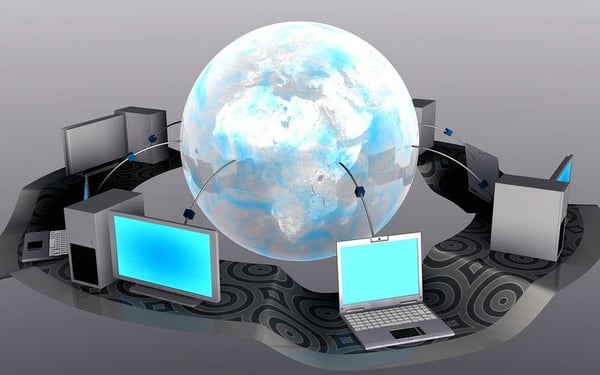 You are probably already aware of the critical importance of a robust and secure IT asset disposal policy and process. The risks to an organisation of data leakage from equipment disposal are simply too great to tolerate an amateurish or careless approach.
Then there is your environmental reputation to uphold by ensuring your assets are disposed of properly and responsibly.
The bottom line is that data leaks and poor environmental compliance can cost a company both in financial and reputational terms. So how can you be sure that you are entrusting your assets to a totally professional and responsible data cleansing and asset disposal service?
Features Of A Reliable Data Cleansing Service
As well as the standards and accreditations listed below, a professional and trustworthy service publishes clear details of its services that fully describe the process. This should cover all the steps from collection to documentary proof of completion and visual proof to back it up. There should be no gaps, right through to environmentally compliant recycling of components if that is a requirement.
Free Asset Disposal Services
Many services offer free disposal and you need to ensure that your interests are fully guaranteed if you choose one of these. Bear in mind that professional and fully compliant disposal has costs associated with it but the upside is that your risks are total 100% mitigated.
Due Diligence Tasks You Should Perform
Because of the risks involved, the decision to engage an IT asset disposal service demands a degree of due diligence be carried out before selecting a suitable provider. Ask for three reference clients with whom you may speak about their satisfaction level with the service and follow up on it. Make the calls.
You want to see accreditations, licenses and adherence to standards such as the majority of those listed below. Do be aware that just because an accreditation organiser's badge appears on a website it does not guarantee that it is genuinely acquired.
Licences:
eWaste recycling certificate of approval as an Authorised Treatment Facility (AATF)
Waste carrier licence issued by the Environment Agency,
Compliance with these data security standards:
BSEN15713: 2009 security shredding standards
HMG Security Policy Framework
Data Protection Act 1998
JSP 440 Joint Services Publication
Health Insurance Portability and Accountability Act
FACTA – Fair and Accurate Credit Transactions Act (2003)
Sarbanes-Oxley Act (SOX)
PCI DSS – Payment Card Industry Data Security Standards
How Can Absolute IT Asset Disposals Ltd Be Trusted To Guarantee Total Compliance?
We offer risk mitigation because we adhere to the highest standards and best practices, and we are accredited or registered with every relevant authorising body. Ours is a very strict process and security regime.
Our service uses renowned CPA (CESG) approved software for sanitising magnetic media
Our personnel are all SC security vetted
Our transportation vehicles have GPS tracking and on-board CCTV
Every IT asset we take custody of is individually tracked and backed up with full documentation for every phase of our secure process
We strive to meet and exceed all environmental recommendations stipulated in the WEEE Directive
We adhere to a 0% landfill policy
Next steps
Find out more about our data sanitisation services and contact us today to discuss your requirements and obtain a free quote.