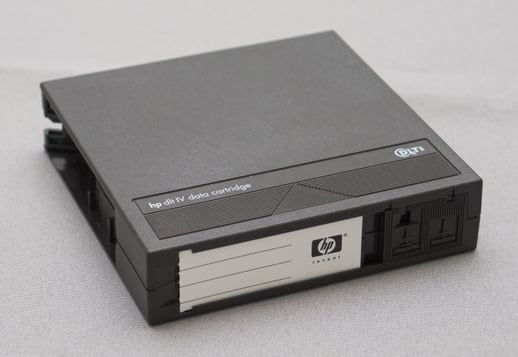 One of the most reliable and effective ways to back up your company's data is to use Digital Linear Tapes (DLT). These tapes use coils of magnetic tape to copy and store data. Data is written onto the tape in either 128 or 208 linear tracks. DLT tapes can each hold as much as 70GB of compressed data, making them a very useful and compact means of securing your data.
There are many benefits to using DLT tapes as a backup for your company data. However, in order to ensure complete security, some precautions need to be taken.
The Security & Integrity Of Outbound Data
The DLT backup system should essentially have two cycles: information which leaves your company, and information that enters it. However, the integrity of your data will rely mainly on how data recorded onto the DLT tapes is handled after information has been recorded onto them.
Verification At Each Stage
Verification steps should be followed at each stage of the process, right from when each backup tape has been ejected from the recorder. At this stage, steps could include verification of correct ejection, replacement of ejected tapes, and a count taken of all the tapes to ensure the right number are taken to off-site storage.
Ensure that all tapes are stored in a climate controlled environment prior to being handled by your off-site storage company.
A list should be made of any tapes being moved from your company to another location, and a copy sent to the facility that will be receiving and storing them. All tapes should be securely stored for transport.
Your list should be re-checked against your tapes to ensure the correct tapes are being sent. Any containers being used for transport should also be marked in such a way that identifies every individual who makes direct contact with the tapes inside.
Although only your chosen company should be handling your tapes once they leave your location, it's a good idea to verify the individual or individuals who are picking up your tapes by obtaining their employee or ID number. A photo ID is even better.
The Importance Of Inbound Data Security
You'll also need to follow security procedures when your storage facility returns your tapes. For example, you should verify that all of the tapes you're expecting are returned to you, and do this before any containers are unloaded.
Once unloaded, your tapes need to be returned to the same climate-controlled environment that they were previously stored in. From there, tapes should be organised properly and in such a way as to protect them from unauthorised access. Finally, if return dates have not been specified, it is always a good idea to supply your offsite storage company with a pick list.
Secure End-of-Life Destruction
You may have ensured your DLT tapes were securely and professionally handled throughout their useful life, but what happens after their lifecycle ends can leave your company data just as vulnerable.
Your tapes should be securely disposed of by a professional data destruction service like Absolute IT. Our services include the complete destruction of DLT tapes, as well as CDs, hard drives, removable media and even smartphones.
When it comes to the security of your company information, there's no better way than to deal with the top professionals in the industry. Call us for more information about our services and for a free quote.