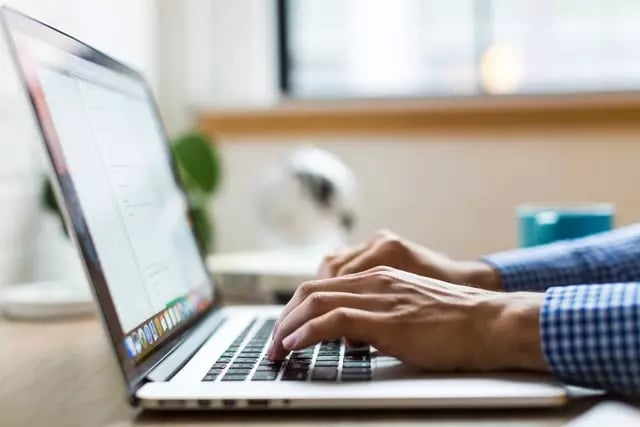 Global microchip shortages began making headlines in 2020 and are still a growing cause for concern. If you've attempted to purchase a new or second-hand car this year, you will no doubt already be aware of the impact the microchip shortage is now having on car supplies and on the price of vehicles. The effect is also being seen on the availability and price of some IT and communication equipment.
There are multiple events affecting supply and distribution chains worldwide, and it may be up to 18 months before the global microchip supply reaches pre-pandemic levels.

First is the Covid pandemic. Lockdowns in China, Malaysia, and other countries that are crucial to the semi-conductor industry caused severe disruptions to production and distribution, and the pandemic is far from over – there are still talks of lockdown in some Chinese cities. Not only was microchip production lower in these industrial areas in 2020 and 2021, but transport operations were delayed or halted, causing shipping backlogs whose effects persist two years later.

Then there is the simmering US-China 'trade war', which had been in the making for years before the Covid crisis hit. The geopolitical conflict between the United States and China reached a critical point in 2018 following the imposition of tariffs on Chinese imports, which included the materials used in semi-conductor manufacturing.

Lastly, a wave of natural disasters such as factory fires in Japan and Germany and adverse weather events in the US and Taiwan further affected global production capacity. It is unknown if or to what extent the Ukraine-Russia War is likely to affect global microchip supplies while hostilities continue.

What Sectors Are Being Affected?

According to data published by Goldman Sachs in 2021, microchip shortages affect nearly 170 industries worldwide. The hardest hit sectors are automotive and IT technology manufacturing, but the crisis is also taking a toll on consumer electronics and on manufacturing of equipment for the energy sector.

Analysts have predicted that the current semiconductor shortages will affect the availability and prices of IT hardware for years. This is due to a dangerous cocktail featuring equipment shortages, backlogs, and increased demand for computers due to the widespread adoption of remote work.
Can You Protect Your Business From The Microchip Shortage?

In view of the current circumstances, business owners are told to expect price spikes or problems sourcing hardware like computers, phones, and network components. However, and as dire as the situation may seem, there are things you can do to mitigate the impact of the semiconductor crisis.

One of the most effective strategies is repurposing IT assets to extend their value and lifetime. By doing this, you can optimise the value of the assets you own and save on costs by delaying new purchases.

Essentially, IT asset repurposing entails re-selling or passing those assets on to other employees within the company. Here are some suggestions on how to go about this:
First, make a list of all the IT assets you own.
Determine the current use they're given (who uses them, for which purposes, and how regularly they're used).
Brainstorm the reuse potential of each asset, ideally by taking into account how IT assets can help solve the most pressing challenges you face.
Create a repurposing plan, which includes targeted upgrades for usable IT assets, and a sustainable recycling plan for obsolete assets that recoups as much value from recyclable materials as possible.
It's important to note that although IT asset repurposing is a positive step, it must be accompanied by professional data sanitisation. Securely eliminating confidential data from IT assets is crucial whenever a piece of equipment changes hands, even if it does so within the same company.

How Absolute ITAD Can Help
Absolute IT Asset Disposal can help you minimise the impact of the microchip shortage by securely performing data sanitisation on functioning IT assets so you can re-purpose them within the company or sell them on – often a viable alternative to purchasing new IT equipment when this is expensive. This can help extend the life of existing assets and protect your business from the risk of suffering data breaches or cyber-attacks, as well as, in part, shielding you from high microchip costs in the short term. Get in touch to find out more.
Image source: Unsplash