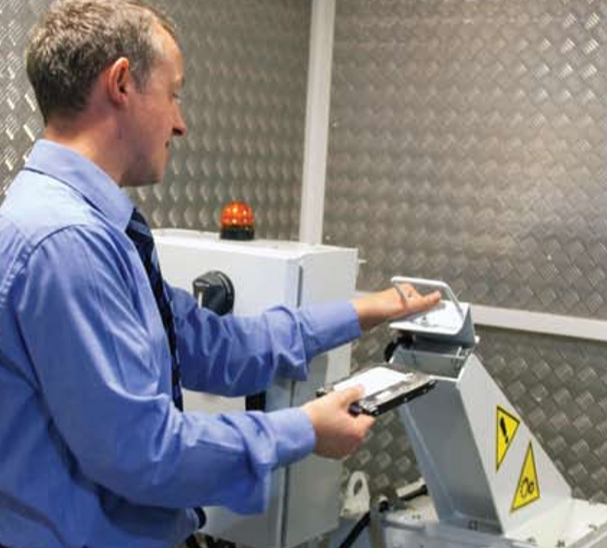 Organisations that have access to private data have a duty of care to their clients, but not all of them keep their end of the bargain. With so much bad publicity, data loss is clearly a growing problem and a major cause for concern to business owners.
In the world of computer security, out of sight is not out of mind. Every data storing device is vulnerable to leaks, and disposing of it only increases the risk of security breaches. A reliable asset disposal company will bring the risk down to zero. Where does one find such a company in the Derby area?
Asset disposal companies deal with different types of assets in different ways. Internal practices depend mainly on the facilities and the equipment they have in place. Because information about these practices isn't always forthcoming, it's up to the client to check them and to ask for reassurance.
Here are some of the services a reputable asset disposal company should offer:
Data Storage Device Removal. Assets are sorted by experts, either on-site or in secure data handling facilities. Hard drives and other storage devices are removed.
Degaussing. This makes the assets inoperable and inaccessible. It can be carried out on-site or at the facility. In some cases, a mobile unit with CCTV and live web feeds can share the process with the client in real time.
Crushing. After they've been removed, scanned, and logged, some assets are crushed. Destroying a regular laptop HDD can take mere seconds.
Visual inspection. Assets are visually inspected to make sure that they are destroyed. If further assessment is needed, they may be placed in a sealed-off area in the meantime.
PAT testing. Once they've been destroyed, electrical assets can undergo portable appliance testing (PAT). If they pass this test, they're then tested further to see if they operate normally.
Recycling. Once destroyed and tested, assets are sent to a recycling facility. E-waste must be recycled according to Waste Electrical and Electronic Equipment (WEEE) regulations. Should your company ever come under fire, it needs proof that the waste didn't end up in landfill and that it wasn't shipped abroad to avoid EU regulations. We operate a 0% landfill policy for your complete peace of mind.
Refurbishing. A common misconception is that every asset disposal company will sell on your hardware without adequate data cleansing. Reliable companies will refurbish and donate or resell an asset only with your express permission, and will issue a comprehensive audit trail and certificate of destruction to guarantee sensitive data is removed before refurbishment.
Tracking. Should your company ever need to prove that it complies with current data and environmental regulations, certificates and other types of proof will be required. If the asset disposal company has an asset tracking system that keeps an archive of all the events involved in destroying and recycling the assets, then your company's reputation is in the clear.
Accreditation. Asset disposal companies in the UK that comply with regulations and match or surpass industry standards should have registrations, licences, certifications, and accreditation. Look for ISO, WEEE, and Environment Agency logos and badges when you look up a Derby asset disposal company online.

Find Out More
If you'd like to know more, please get in touch with one of our advisers at our Derby office today.