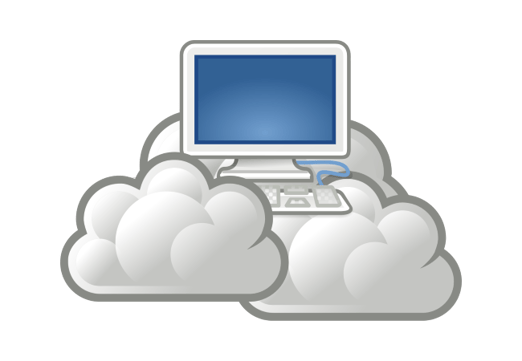 Large corporations have been taking advantage of cloud computing for years. Today, affordable cloud storage solutions are available to SMEs and businesses of all sizes. Cloud computing not only allows remote working to become more efficient, but also has many security advantages. If you're still on the fence about this technology, you'll find several business benefits below.
Secure Mobile Working
Many employees are now doing business outside the office on laptops and other devices. However, working in this way poses many security risks, as open Wi-Fi and other networks leave company information vulnerable to uninvited eyes. Cloud storage allows all potentially-vulnerable data to be stored in a single location that's safe from hackers.
A Higher Degree Of Control
The increase in mobile working has been accompanied by the increased adoption of remote collaboration software. This trend will inevitably shine a brighter light on the control of collaborative and remote working processes.
Collaboration used to occur via email, which is not the most ideal or secure means of working. One of cloud computing's main benefits is that it doesn't require potentially-insecure email transmissions; instead, all documents can be shared and worked on simultaneously from one secure location in the cloud.
Lower Infrastructure Cost
Adopting cloud computing will come with a cost, but it won't be as much as you think. The traditional purchases of hardware and software require a significant investment in licence fees and implementation, but the cloud offers far more flexibility.
Adoption of cloud-based storage solutions means that you don't have to spend large sums of money upfront on hardware; instead, you can purchase the space you need as you need it, or let go of space you no longer require. The cloud is capable of growing with your needs, allowing you to downscale or upscale at will.
Updates Occur Automatically
Cloud based software applications tend to update their software automatically. This reduces downtime and allows your department to focus on building, improving and innovating instead of having to devote so much time to upgrading your security and other system software.
Quicker Access To The Latest Technology
Cloud computing allows you to get the benefit of the latest technology without having to spend time searching for it. This technology includes the support you receive from cloud companies, as well as other developments which help to increase the safety and security of company data.
Safer Storage Of Vulnerable Data
In using cloud computing, you can move your company's vulnerable data to a more secure, off-site location. In the event of a security breach or system breakdown, having your information in the cloud means that you can take steps to keep your company running, or at least maintain the integrity of your data until your systems are back up and running.
Safe Destruction Of Existing Data
When you've decided to move your important information to the cloud, the issue of what to do with your existing storage can leave you shaking your head. This is where an expert asset disposal company like Absolute IT comes in. We not only have the tools to completely wipe or destroy your mobile phones, laptops, DLT tapes and more, but we can also completely destroy these items with our secure mobile shredding service when they are no longer needed.
If you want to keep your devices but don't want old data to be accessible, our data erasure solution is the ideal choice. Our Absolute IT team's data erasure lab ensures that no copies of your data are made, and that nothing is accessible once the process is complete.
Our on-site storage option allows you to safely store your unwanted drives until such time as you're ready to have them taken away. All of our solutions are designed to keep your data safe and leave you with a clear audit trail.