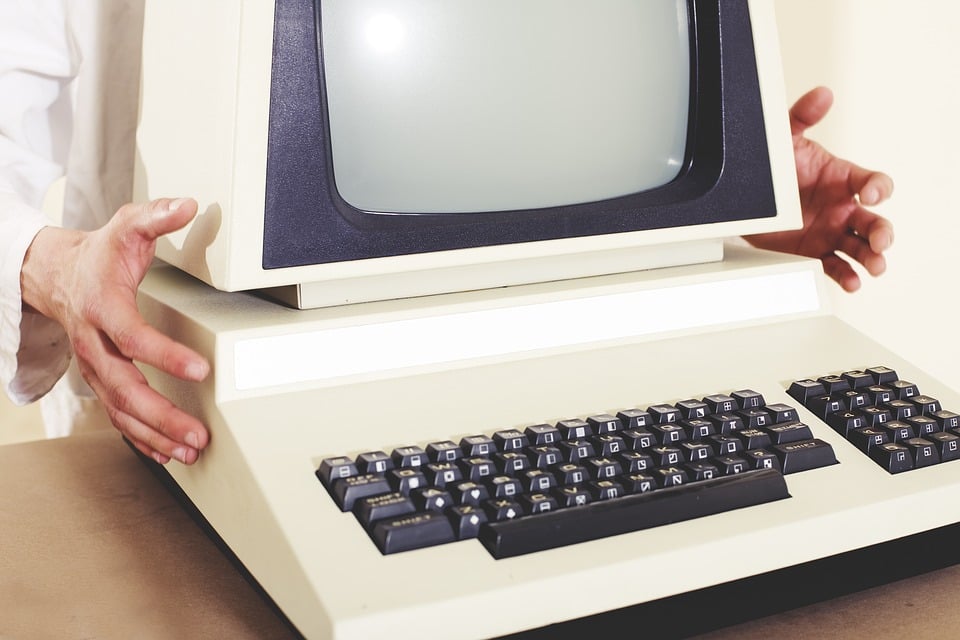 Everything made has a 'best before' date, and computers, monitors, and IT assets are no exception. If your company IT equipment is becoming outdated and slow, or is damaged or broken, you're going to want a safe and clean way to dispose of your old equipment to make way for the new.

Unfortunately, you can't just throw out your old computers, monitors, and keyboards in the rubbish. Anything with an EC Waste Electrical Mark ('Crossed Bin') must be correctly recycled by experts, under UK (and EU) law.
Recycle Your Used Electronics With Absolute ITAD
You should instead hire a dedicated, WEEE-accredited IT recycler like Absolute ITAD to safely remove, dismantle, wipe, and scrap your used electronic equipment properly.

We specialise in off-site, fully comprehensive asset disposal and data sanitisation. Our trained technicians will remove, log, and systematically test your used assets, getting the best possible rebate for you out of each old device. Once stripped of valuable recyclable materials and parts, we'll apply data sanitation to any storage media, then safely recycle and shred the rest left beyond recovery. We can handle all types of electronic devices via our WEEE recycling service - not just standard-issue office PCs.
Why Is Proper IT Equipment Disposal So Important?
Without careful, transparent dismantling, disused IT equipment often becomes scattered and lost. Used computers can end up fly-tipped, stolen, or shipped to landfill sites abroad, and can transfer dangerous microplastics and chemicals (e.g. mercury, lead) into the water table.

The results? Chemical fumes, slicks, shards, and toxicity that damages crops, animals, and people alike – just because it doesn't happen in the UK doesn't make it less of a problem. Unauthorised e-waste dumps are now an internationally-recognised blight in many parts of the developing world.

By using our ADISA accredited IT recycling services, you have a guarantee that your used equipment avoids this harmful end. We provide end-to-end receipts and transparent 'check-ins', letting you know exactly where your waste is at every step of the process.

You'll also have the reassurance that your endpoint electronic scrap will be far lower in volume. Many older components can be successfully reused wholesale as spares, or as part of new, eco-friendly rebuilds.
Data Risks, Disk Sanitation, And The Law
It's not just ageing components that can cause liabilities. Even if the parts themselves are safe to be reused, working hard drives and storage media left openly lying around can create serious data security problems.

Old passwords, usernames, and files left intact give opportunistic criminals tips and info that can let them remotely access your critical systems and data. Even if 'deleted', unscrambled data is still easily recoverable with off-the-shelf software.

You might also fall foul of the Data Protection Act 2018 (GDPR) if you accidentally leave client information intact on old drives past a mandatory deletion date. Violation of the Act can result in fines, censure, and loss of reputation.

By using Absolute IT Asset Disposal, you'll ensure that sensitive data on hard drives and USB sticks stays permanently wiped. As part of our multi-stage disposal chain, we apply professional-quality full erasure software and physical, multi-layer disk shredding to erase all traces of your confidential info.
Secure IT Asset Recycling And Disposal From Absolute ITAD
Absolute ITAD specialise in safe, secure, environmentally-friendly IT recycling for a wide range of businesses. Get in touch today for a free initial assessment and quote.
Image Source: Pixabay