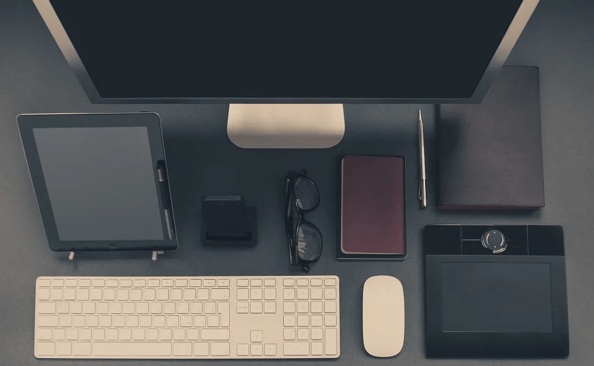 As your business grows, you upgrade your IT hardware to assets that provide more storage capacity and better performance. A company can get rid of these used IT assets by reselling them or donating them to charity. However, if not done correctly, reselling IT assets can risk a catastrophic data breach, even if you believe the hard drive is clean.

IT assets often hold confidential business data. Many businesses assume that using delete commands and emptying the recycling bin in Windows is sufficient to clean the IT assets before disposal. Unfortunately, however, it takes only a few tools, some of which are free, for an interested person to retrieve this supposedly deleted information.

It is essential that businesses that seek to sell their used IT assets have an effective data sanitisation policy in place. We strongly recommend that a professional data sanitisation partner clean the assets before resale or donation.
The Importance Of Data Sanitisation
Disclosure of business data outside the business can result in the release of sensitive personal information about customers and employees. This puts people at risk of cybercrime and is very damaging to your business's reputation for trust and confidentiality. Negligently allowing sensitive data to fall into the wrong hands is also illegal under current data protection legislation, including the GDPR.
Data sanitisation is the process of permanently wiping data stored on HDDs, laptops, smartphones and other devices. It removes all the traces of data left by standard deleting procedures. The hardware itself is undamaged and reusable, which is the important distinction between data sanitisation and data shredding. In data shredding, the storage devices are physically destroyed, before their components are recycled.

A sanitised device is completely safe from hackers, even if they attempt to use advanced data retrieval software. Sanitisation involves the use of advanced software, such as Blancco, that permanently wipes the content of the IT assets, rather than just removing the file pathways.

Professional IT Asset Disposal (ITAD)
A business can either sanitise their decommissioned assets internally or hire an IT asset disposal partner to do it. However, most SMEs lack the expertise or the tools necessary for perfect cleaning of their IT assets. Therefore, the best alternative is an ITAD agency such as Absolute ITAD. We sanitise your assets and return them to you for reuse or resale. (We also undertake sustainable IT recycling.)

Some of the advantages of using an IT asset disposal partner are:


1) Use of advanced sanitisation technology:Absolute ITAD uses the latest technologies to maintain the integrity of the data sanitisation process. The cost of such technology is often prohibitive for small to medium-sized businesses that only need to wipe a few hundred devices or less in a year.

2) Certification: We seek to comply with the best practices in data security and management. At Absolute ITAD, we have certifications from CITAD.

3) Environmentally friendly disposal: Sometimes, the physical destruction of IT assets is the best solution. When using a free or unaccredited service, these components risk ending up in landfills, where toxic components can pose an environmental hazard. Our premium service offers guaranteed eco-friendly disposal for businesses that need to dispose of their old or broken IT assets safely.

Don't Take Risks With Sensitive Data
Reselling a used IT asset without proper sanitisation can put confidential business information such as trade secrets, customer accounts, and others at risk. Choosing a certified data sanitisation service such as Absolute ITAD guarantees effective data sanitisation and eco-friendly recycling. Get in touch today for a free quote.