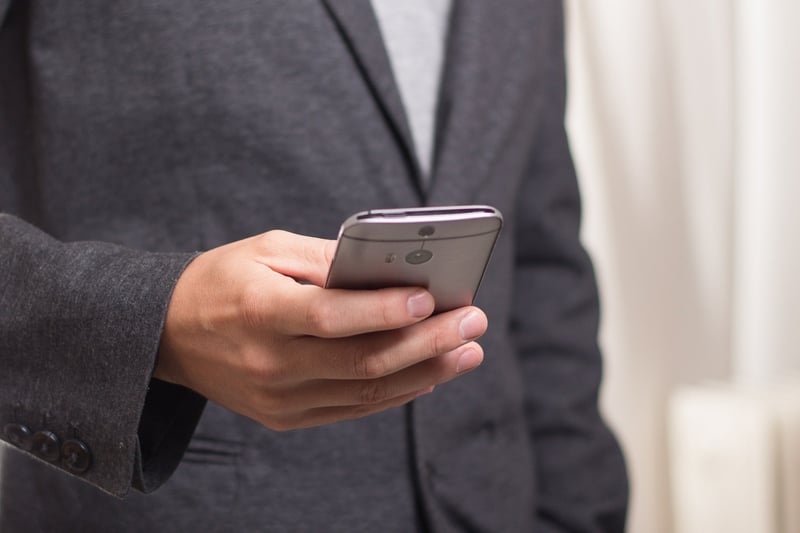 Smartphones are an integral part of business life, offering several essential benefits. From increased productivity and more responsive customer service, to more timely decision-making and the ability to work remotely, mobile phones have enabled businesses to streamline their activity and build stronger relationships with clients.
However, smartphone technology is constantly evolving, and many businesses frequently upgrade their mobile hardware. With broken or faulty phones often disposed of in commercial waste (and subsequently sent to landfill), recycling or selling redundant handsets may seem to be the sensible option. However, corporate smartphones are a goldmine of sensitive, personal data, careless disposal of which is a potential breach of data protection laws.
Why you Should be Sceptical of Free IT Recycling Schemes
A company that promises to recycle or reuse your corporate mobile phones may seem like a moral solution to the problem of unwanted hardware, particularly if the handsets are promised to the developing world. If this sounds like a tempting idea, bear in mind these points:
Handsets may be Dumped in Landfills.
This may cause toxic elements to leak into the ground and waterways, affecting ecosystems and harming wildlife.
Data Left on Phones may be Recovered.
Even if you have formatted your smartphones before disposing of them, specialist software can be used to recover deleted files. Many corporate handsets store sensitive customer contact details or records of financial transactions, so only a proven, expert sanitisation method can eliminate all risk of data being stolen or misused.
Broken can be Easily Repaired.
A phone that has screen damage or a faulty battery may be judged uneconomical to repair, especially if your business is planning to upgrade its stock. Still, these handsets can be cheaply repaired and sold on by unscrupulous recycling companies. If any business data remains on the phone, it can be easily retrieved and, potentially, used in cybercrime.
Your Business's Responsibilities Under the Data Protection Act
The secure disposal of smartphones, as well as other data storage devices, is governed by the Data Protection Act (2018), incorporating the General Data Protection Regulations (GDPR). Failure to dispose of equipment in a way that ensures personal data is irretrievable can land businesses with hefty fines as well as damaging their reputation.

Data must be sanitised on smartphones before they are sent for recycling, repair, or disposal. Data sanitisation means information must be permanently erased so that it cannot be recovered. It's important to note that, if your business uses a smartphone recycling company, liability for data sanitisation rests with you, even if it is not carried out properly.
How Absolute ITAD can Sanitise your Business's Unwanted Smartphones
At Absolute ITAD, we are specialists in data sanitisation and recycling. Our premium service will ensure that smartphones are erased permanently to prevent a data breach that could cause trouble for your business, and make sure unwanted handsets are processed for recycling in a way that prevents damage to the environment. Please get in touch to find out more.
Image source: Pixabay