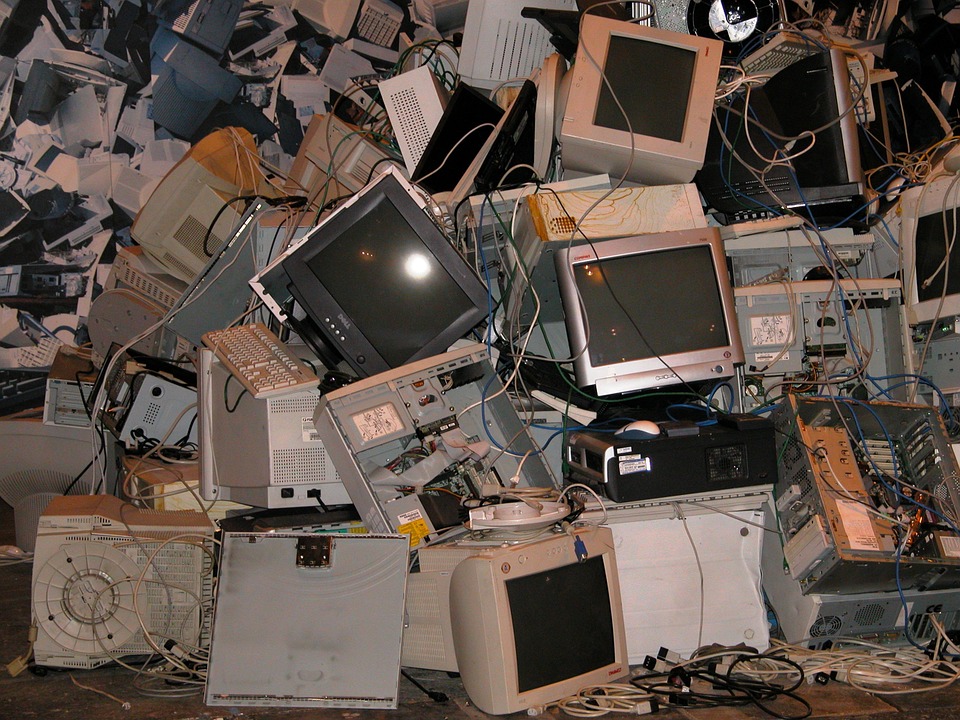 What exactly happens when you send your old IT equipment off to an IT Asset Disposal (ITAD) company to be disposed of? Here's our simple guide to the five-step, fixed method used to repurpose assets sent to an IT recycling company such as ourselves. Providing it is a professional disposal business, the process should look something like this…

1) Collection & Logging
Once a disposal order is booked in, the assets are collected from the customer site and delivered to our warehouse. Each piece of technology is logged and numbered on arrival to ensure that all received assets remain traceable after destruction or refurbishment.

2) Sorting
Assets are then divided into two categories - data-bearing and static devices. Data-bearing devices such as hard drives, smartphones, and memory sticks are sent to be wiped using blancco 6 erasing software or shredding.

3) Resales
The devices are then assessed by expert electronic engineers to see if they're still usable, repairable, or could be resold for a profit. It's likely that a working, used, younger device could still have substantial value. Any items marked as marketable will be sold on to third-parties after secure wiping (rebates may be produced and passed back to the customer for those with high resale value).

4) Refurbishment
The next tier of items are bespoke, older, or damaged recent technology that could still be useful to the original owner, or third party, if repaired. These items are sorted out and sent to a workshop for further analysis and, if possible, refurbishment. Frequently, only one part on the board is the cause of an electronic device failing. If the resale cost or user value of the device exceeds the cost of repairs and replacement parts, the item is sent to be rebuilt and sold on. Data security is treated as paramount with any IT asset refurbished for sale or donation.

5) Disposal
If the hard drives are completely outmoded or damaged beyond repair, the final step for the recycler is to destroy it completely. The device is dismantled into its fundamental components. Any old hard drives still inside the device are removed and shredded, and other parts are separated and divided ready for recycling.

Find Out More
Absolute IT are experts in recycling, refurbishing, and reusing old and unwanted electronics. We're fully certified to handle your bulk IT disposals.
Call or email us today for a free quote.

Image source: Pixabay