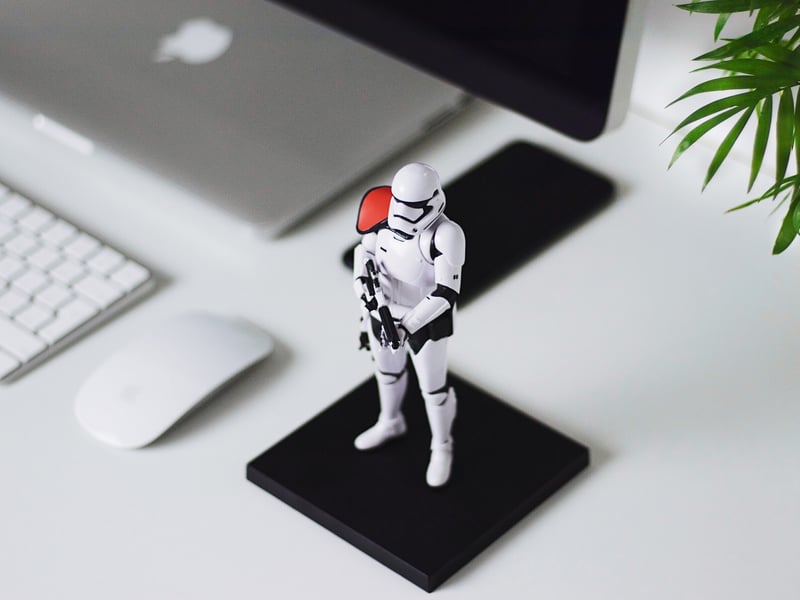 When you get a new computer, the first thing to take care of is cybersecurity. Prevention is better than cure; just like with your own health, it's better to stop issues arising in the first place than to have to firefight later. Let's run through some simple tips to help keep your business and customer data safe.

Use Good Security Software
Most computers come with anti-virus software. While this is better than nothing, it's likely to cover only the basics, and the software is often intended for home rather than business use. Yes, you'll have to pay a subscription fee – but at some point, when you suffer a cyberattack and you really need help, you'll realise that high-quality protection is worth its weight in gold.
Keep Passwords Safe
Storing sensitive data without using password protection is like leaving your front door wide open. Ensure everyone in your organisation understands the importance of creating strong passwords and how to store them securely. Implement a password protection policy that sets out clearly how all personnel can do this, and ensure that passwords are changed after an appropriate time.
Physical Protection Matters Too
Laptops spend lots of time being carried around, so it's important to keep them safe. Don't skimp on a flimsy bag, but go for a proper laptop case with plenty of pockets. Check the main compartment is padded to prevent damage from minor knocks. It's worth looking for waterproof cases, since rainwater can wreak havoc with electronics if it gets inside the computer.
Insure Your Computer
However careful you are, there's always the chance of accidental damage. While having your laptop insured won't bring back a broken PC, it will mean you're not faced with a huge bill for repair or replacement. Your existing insurance policy may cover your computer, but a dedicated IT insurance policy should give you better coverage.
Back It Up!
If the worst happens and your computer is lost, stolen, or damaged, you'll still need to be able to get at your data. Make sure you keep up a consistent backup regime – sure, it can be a bit tedious, but one day you'll be very glad you did it. Make sure you keep at least two copies of crucial data and keep your backups up to date at all times.
Stormtrooper Optional!
Let's face it; nobody's going to tangle with your stuff if it's protected by one of Star Wars' finest. Sadly, they're a little tricky to come by in this part of the galaxy. If you can't find one for hire, the above tips should help you anyway!
What Next?
At Absolute ITAD, we want your devices and data to stay secure throughout their working lifecycle – and into retirement too! Find out more about how to keep your business's data safe and download the 'Guide To Mobile Data Sanitisation' today.
Image source: Unsplash