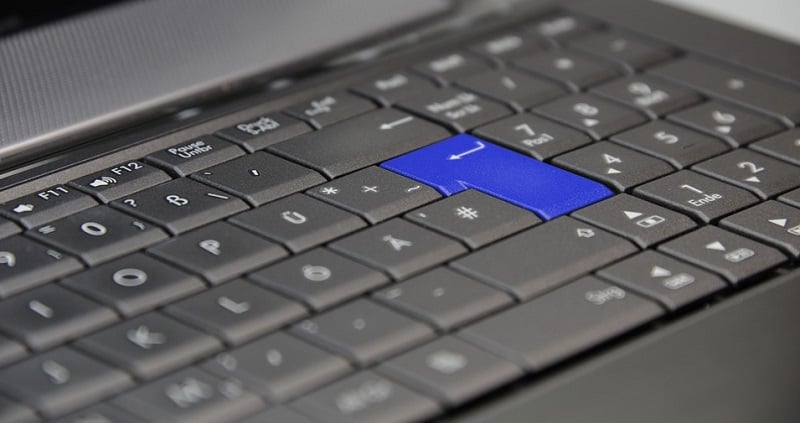 Keeping on top of IT upgrades frequently means generating an abundance of obsolete tech. Most companies know that to avoid data theft and environmental damage, this needs to be professionally recycled. However, few know what happens to computer hardware once it is collected. As you wave goodbye to your ancient tech, it starts the next phase of its life by giving back to the environment. Here's how it works.

1) Collection, Sorting, & Assessment
The paper trail begins the moment that assets are collected. Assets are then separated into data bearing (such as hard drives) and non-data bearing (such as monitors), and their potential market value is assessed. Newer technology might have life left in it. More often than not, recycling is the best option. If assets can be refurbished, they need to be cleansed.

2) Data Cleansing
The Internet abounds with simple 'how to' guides to cleaning a hard drive, mobile, or laptop. They perpetuate the myth that erasing sensitive data is easy and reliable. In reality, all that DIY cleansing achieves is disrupting the pathways to the data. Sensitive data can be retrieved in a matter of seconds. Therefore, the first step of secure IT asset disposal is deep data cleansing. At Absolute IT, we use CPA (CESG) approved Blancco software to guarantee that your hardware is crystal clean. This is reinforced by:
A proven track records of many successful projects undertaken in many years of business
A transparent audit trail
A destruction certificate for each recycled item
This process is used for refurbishing, so is usually applied when hardware is relatively new. Most assets are obsolete or have no market value, which means that they need to be fully disposed of.

3) Asset Disposal: Shredding
There are two main features of this process: security and environmental concerns. At Absolute IT, we use secure cages to contain hardware until it is ready to be shredded. The shredding process is similar to putting a tree through a wood chipper, and reduces hardware to fragments of around 6mm. The hard drive is the main part that needs to be shredded, but all of the tech needs to be safely dismantled. This is a very secure process, and Absolute IT's compliances include:
HMG Security Policy Framework
HMG IA Standard No.5 – Secure Sanitation
JSP 440 Joint Services Publication
Data Protection Act 1998
After this process has happened, the asset – and any data – is completely destroyed. It is then ready to be recycled.
The shredded fragments are formed of a surprising array of metals, rare minerals, and plastics. All of these can be recycled, and – due to their rarity - some of them really need to be. Aluminium, copper, nickel, cobalt, gold, and platinum are all found inside IT hardware. Many of these are trace amounts: only a professional recycling system is able to extract them.

Once Absolute IT has shredded the hardware, the precious fragments are delivered to a professional recycling centre. Our guarantee is that 0% of this material ever reaches landfill.

5) Certification & Documentation
The documentation trail begins the moment that the hardware is collected, and is completed with certification of data or asset destruction. This means that you know exactly what has happened to your old IT equipment, and have formal proof of responsible and legal disposal.

This might seem overly cautious, but it is crucial for GDPR compliance. There are plenty of firms offering 'free IT recycling' that neither sanitise data nor recycle, meaning that your sensitive data is vulnerable to theft. Absolute IT certification represents binding proof that everything is secure and above board.

If you are looking to dispose of old IT assets safely and securely, Absolute IT can help. For a free quote, simply fill in the contact form, or call us today on 01332 371 989.